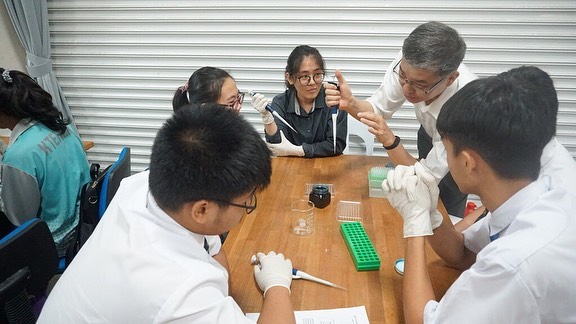 Virus Hunter (Website Cover)
SCHOOL PROGRAMS POSTER 2021
Penang Science Cluster is a non-profit, tax-exempt organisation with a mission to build a healthy pipeline of talent in Penang and Malaysia by sparking interest in science and technology, creating a culture of innovation and entrepreneurship among our young in Penang and Malaysia.
We offer various free programs for schools in Penang through our Penang Science Café, TechMentor programs, outreach programs and many more. We are always keen to support schools in sparking and sustaining interest in science, technology, engineering and mathematics.
We are a small team of individuals who are passionate in education trying to bring about a huge impact. 
We have three Penang Science Cafés. We mainly operate from our main centre in PSC@Heritage, Wisma Yeap Chor Ee.
[psct_homepage_news_events]
As a non-profit organisation, we strive to keep our operational costs low. PSC is happy to say that companies and the community recognise the value that we provide and are stepping forward to help us. We welcome all prospective partners who wish to work with us and help us accomplish our mission in inspiring innovation among the young.